The Neuro C-BIG Repository Data Portal (Beta)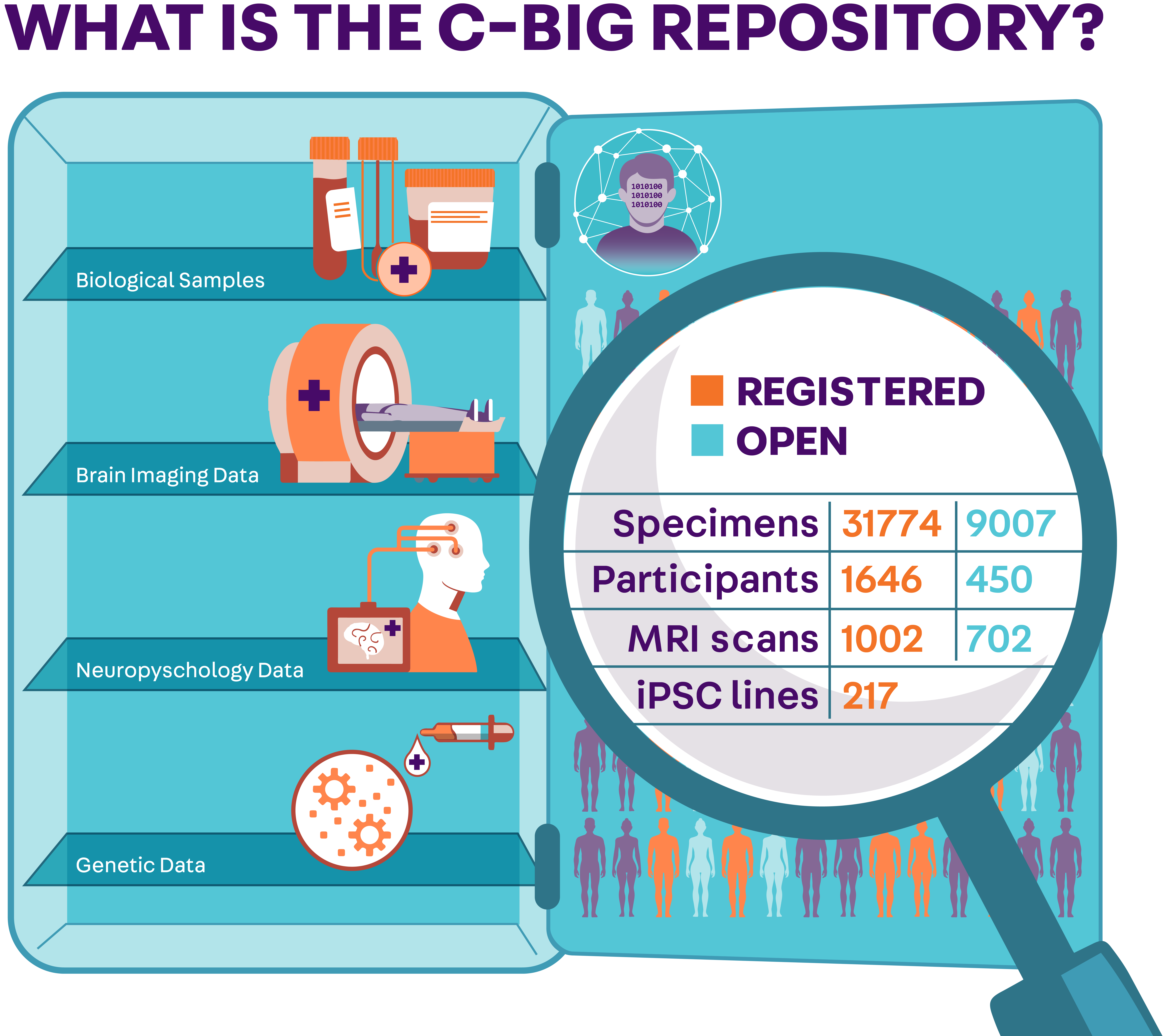 An Open Science resource that promotes scientific research and discovery in neurological diseases and accelerates the development of new treatments.
A growing collection of biospecimens, longitudinal clinical and neuropsychiatric information, imaging and genetic data from patients with neurological disease as well as healthy controls.
Access
Open
Data available to all.
Registered
Access to the data is granted after the user agrees to the community standards (terms and conditions).
Controlled
Access to the data or materials is granted after a formal review by the 'Tissue and Data Committee'.